Easy steps!
Add your favorite brushes by a simple click!
STEP1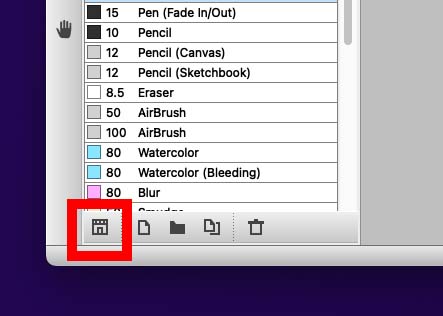 Click on the "Brush Store" icon in the Brushes window.
STEP2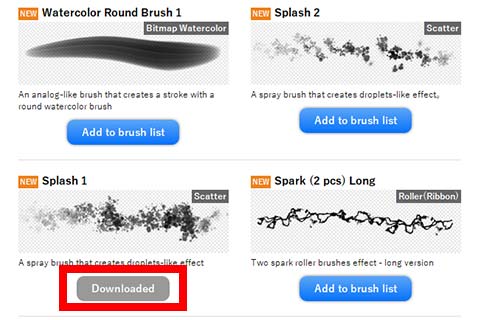 Brush DL list will open. Then you choose your favorite brushes and click "Add to brush list".
STEP3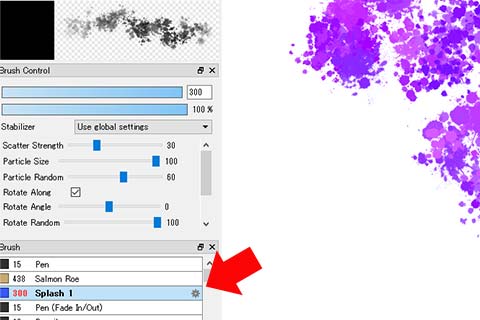 New brushes have been added!
Brush List
29/Sep./2023 Added 3 types of brushes
Brush Request
Let us know your brush requests!
※Enter at least 6 characters to send.