Easy steps!
Add your favorite brushes by a simple click!
STEP1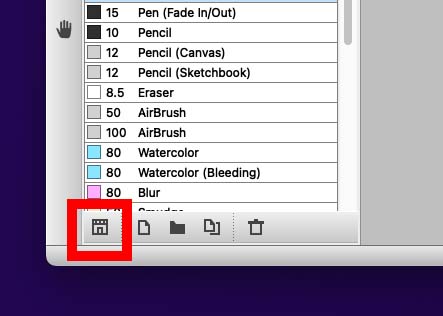 Click "Add brush" icon from Brush window and select "Show brush store(Get a brush).."
STEP2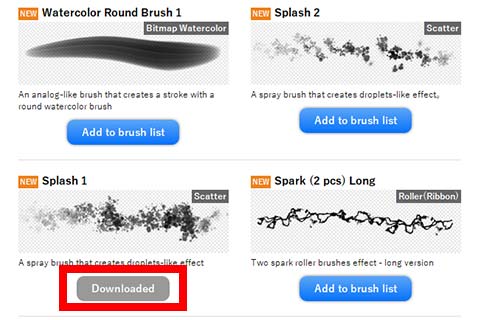 Brush DL list will open. Then you choose your favorite brushes and click "Add to brush list".
STEP3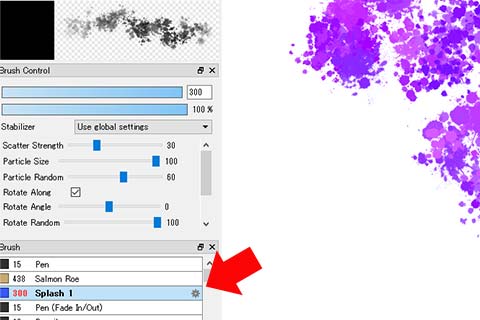 New brushes have been added!
Brush List
13/May/2022 Added 2 types of brushes
Brush Request
Let us know your brush requests!
※Enter at least 6 characters to send.