Fill with Bucket Tool
You may use "Bucket Tool" often to fill with a color.
Once you select "Bucket Tool", the upper part of screen will change to the tool option. There are three options; "Reference", "AntiAliasing", and "Expand".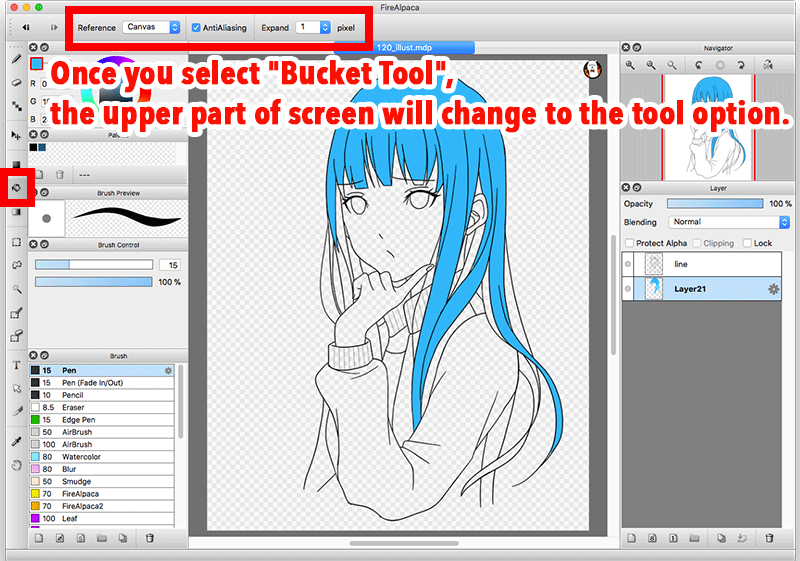 Reference
"Reference" option will let you choose "Canvas" or "Layer". It means which you want to reference to when filling with a color.
"Canvas" lets you fill the entire image shown in canvas.
"Layer" lets you fill the selected layer only.
An example image will help you understand the difference. "Linework" layer contains linework only, and there is nothing drawn on "Hair" layer. Select "Hair" layer and try to fill the hair portion.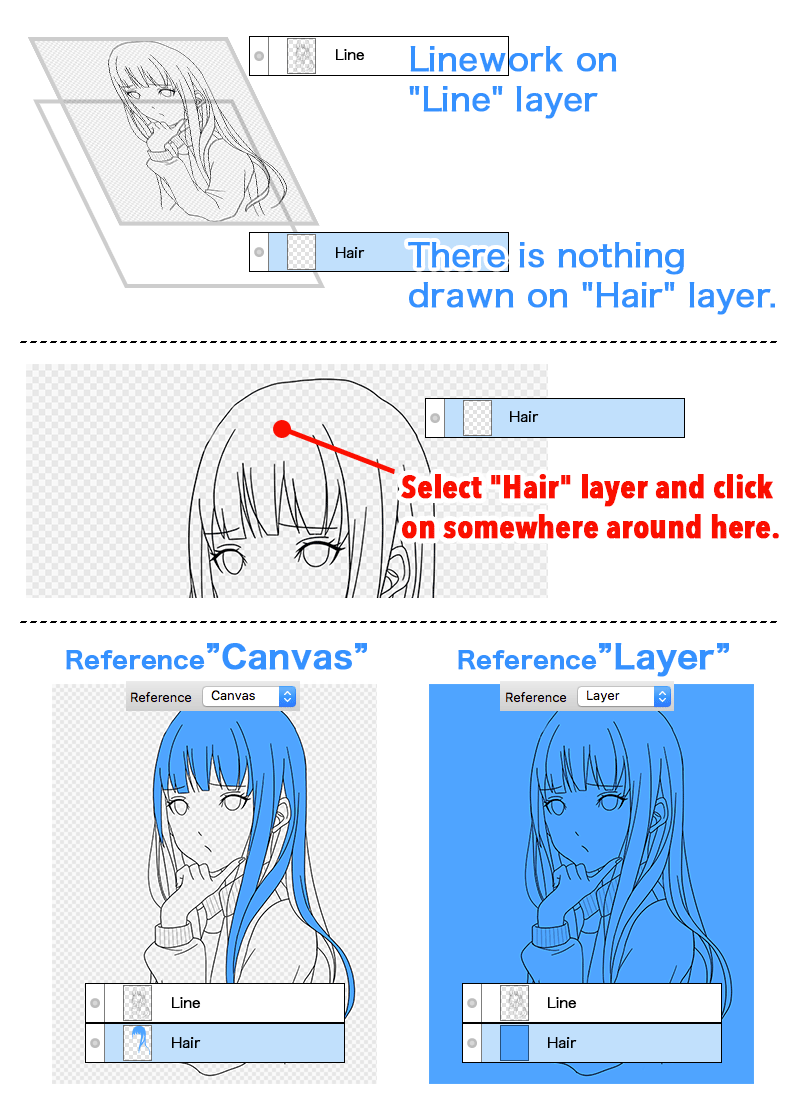 "Canvas" option filled only the hair portion, but "Layer" filled the entire layer.
AntiAliasing
This is whether turning "AntiAliasing" ON or OFF.
It is recommended to turn ON normally (being checked).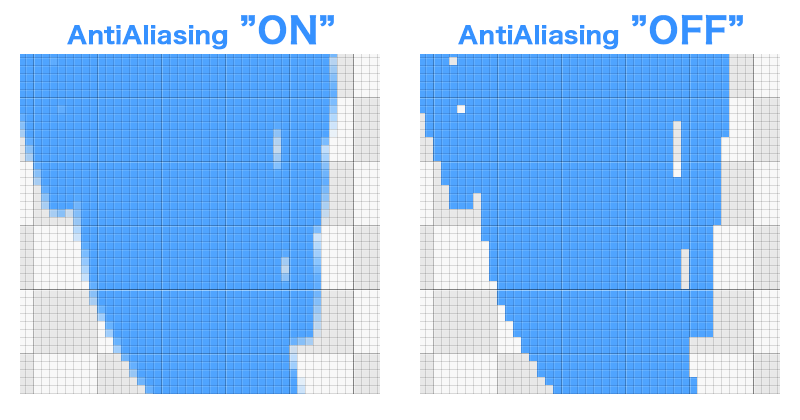 Expand
It expands the specified area and fills it up.
You can choose the numbers of pixels from "0, 1, 2, 3". "0" indicates no expansion, "1, 2, 3" indicates the numbers of pixels to expand.
The typical usage of "Expand" is to place a color on linework. Filling with the expansion "0" may not fully fill with a color and may leave unfilled areas. But filling with "Expand" will fully fill with a color.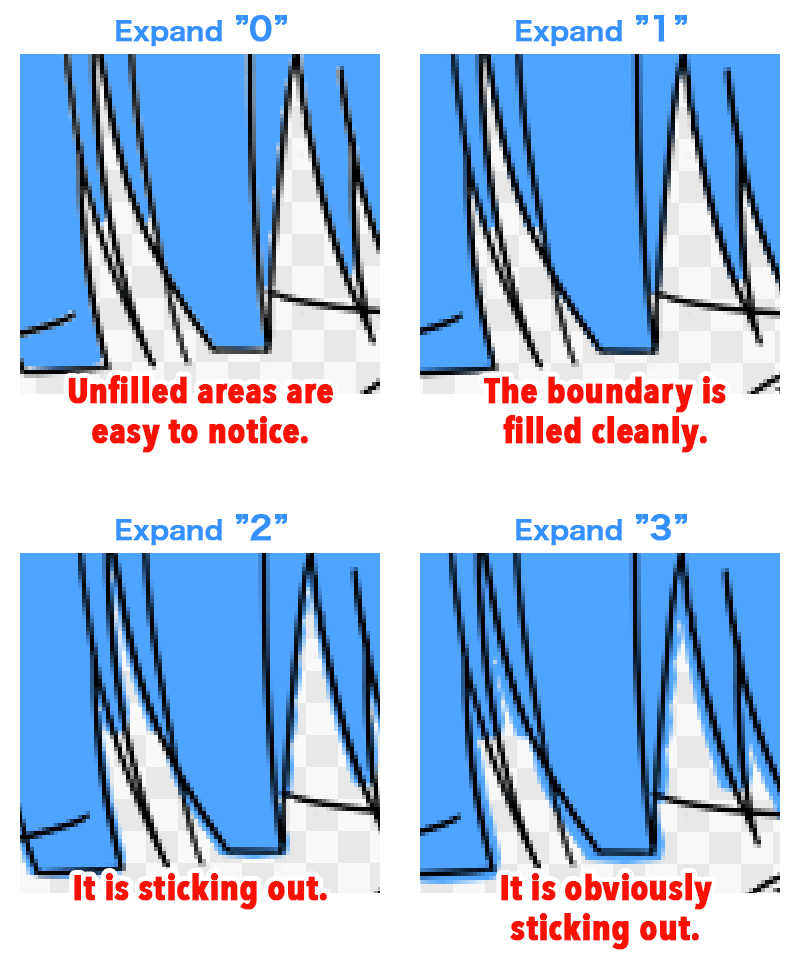 "Expand 1" was suitable to the above example image, but it depends on an illustration. So try Expand Fill and adjust the numbers of pixels to work best for illustration.